As I am a new member I'm not sure if these types of threads are frowned upon but in case its not I will document my refurbishment of a retired ex St. Lucia Police R850R.
First off, maybe someone can sort this out for me. The bike was made in December 2004, does that make it a 2004 or a 2005 model??
Anyway I purchased the bike via a sealed Tender application and got it for $2,890.00 US dollars. It is a non runner with supposedly no spark nor fuel pump operation.
I picked it up yesterday from the police station and as soon as I got it home gave it a thorough wash as it was filthy!
Here are some photos from this morning after it sat outside for the night...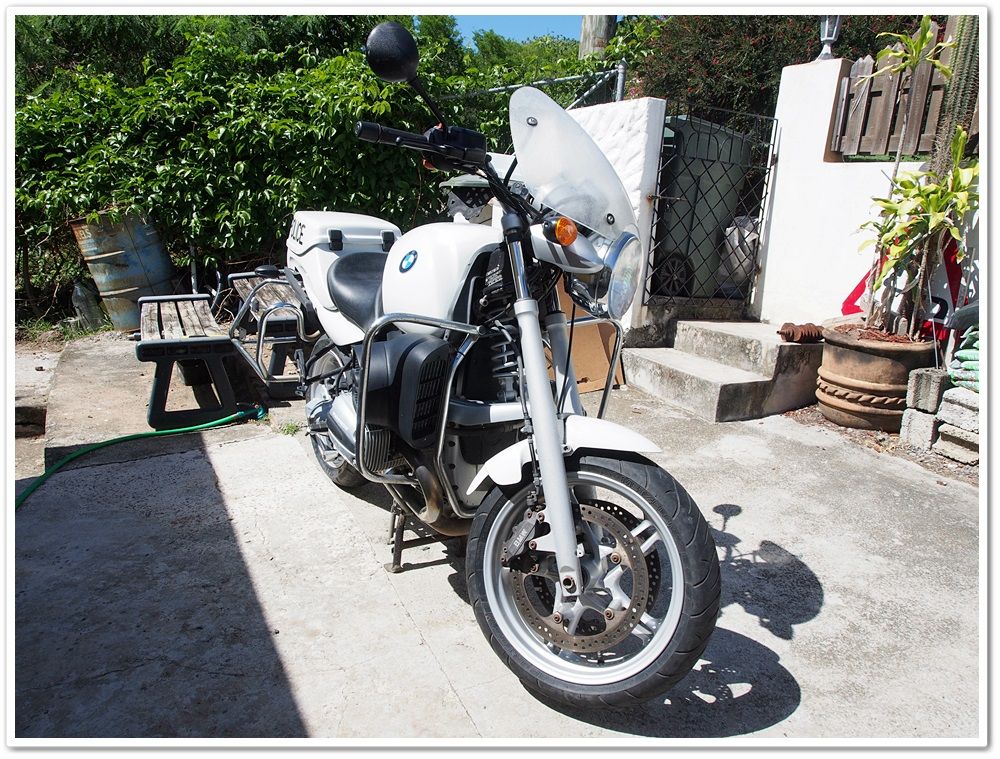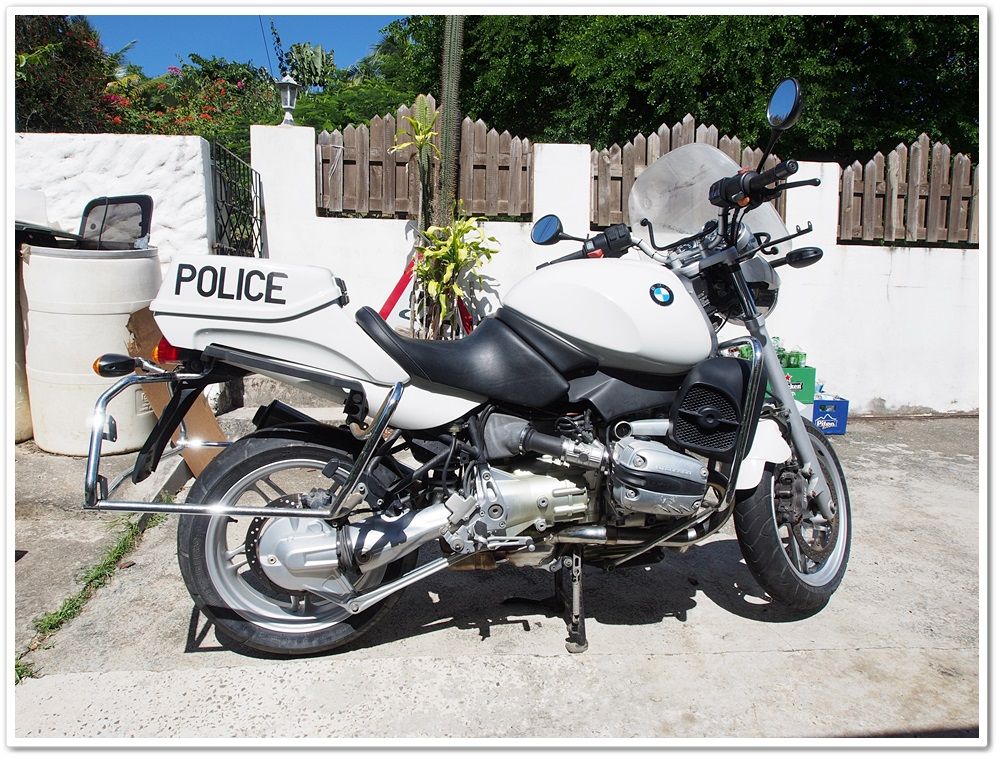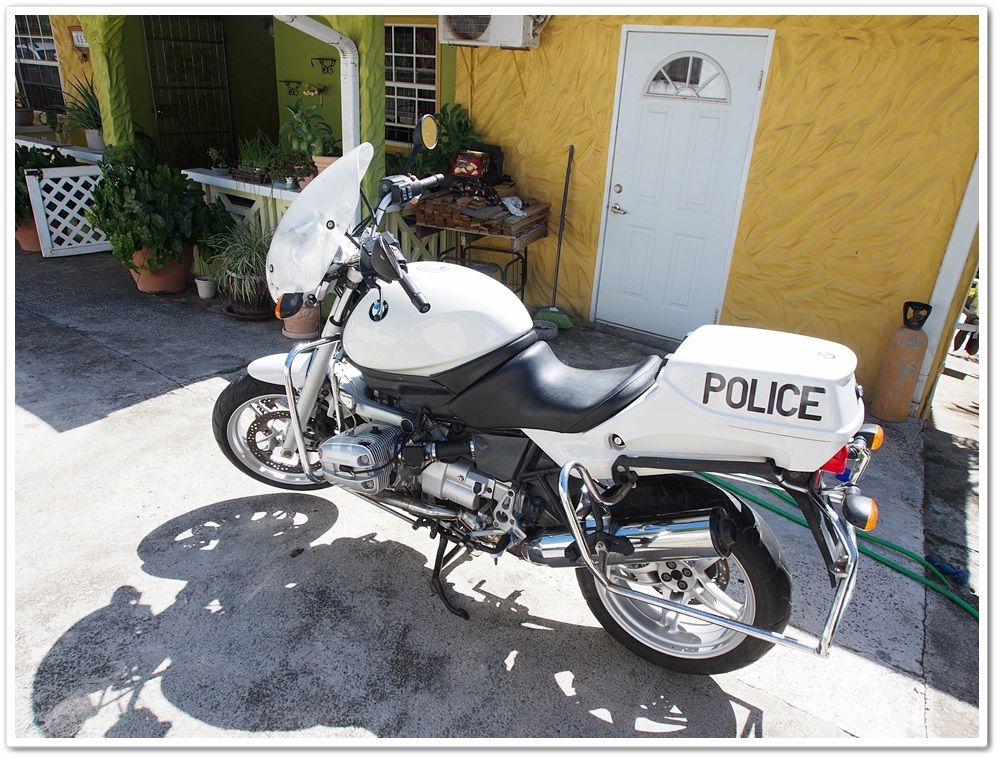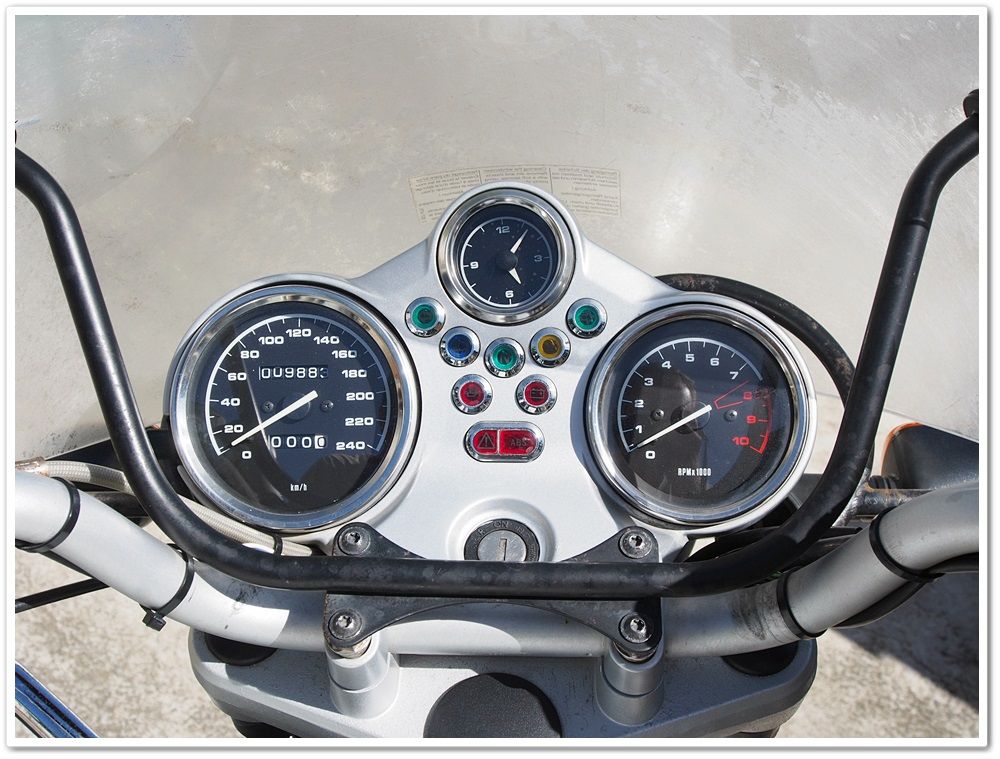 Only 9,880 KM on the clock!
So I managed to convince the wife to let me wheel the bike through the house and store it temporarily in the front balcony as my garage is a work and store room with no available space...
I will have to make a shed at the front of the house to store the bike when its finished.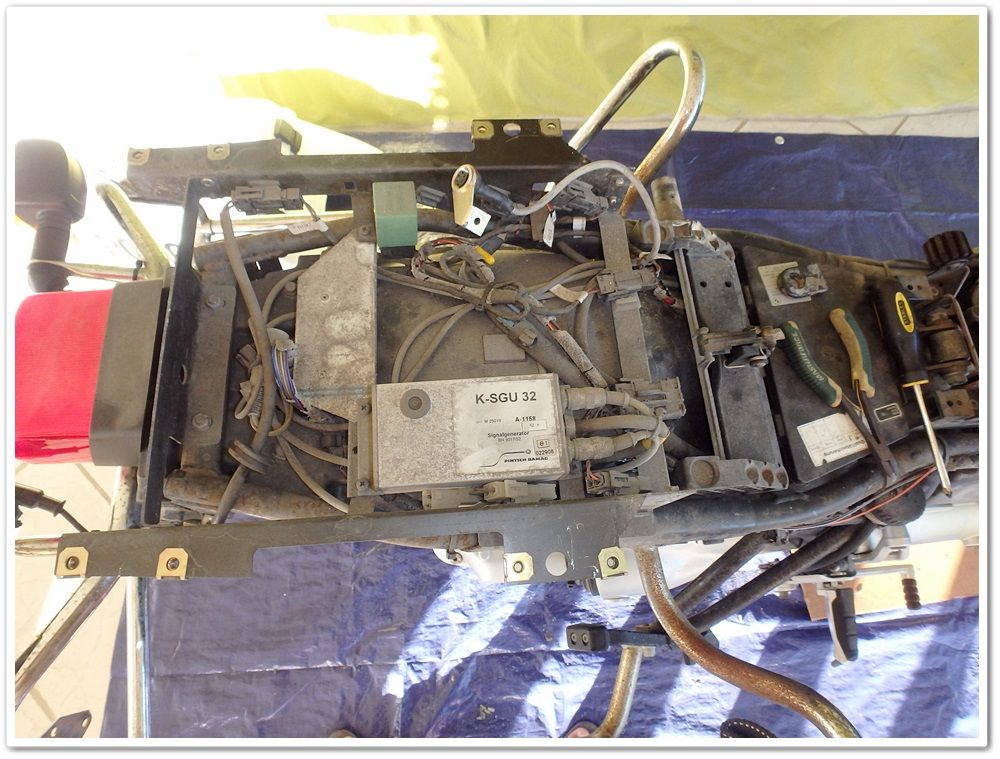 I started stripping off all of the crash bars which are kind of flimsy but also the chrome is coming off and is getting rusty so I would rather get rid of them. I will probably put plastic head guards on before I ride it. The picture above shows the tail box off with the flashing light power supply which I ripped out in short order as the lights are already gone...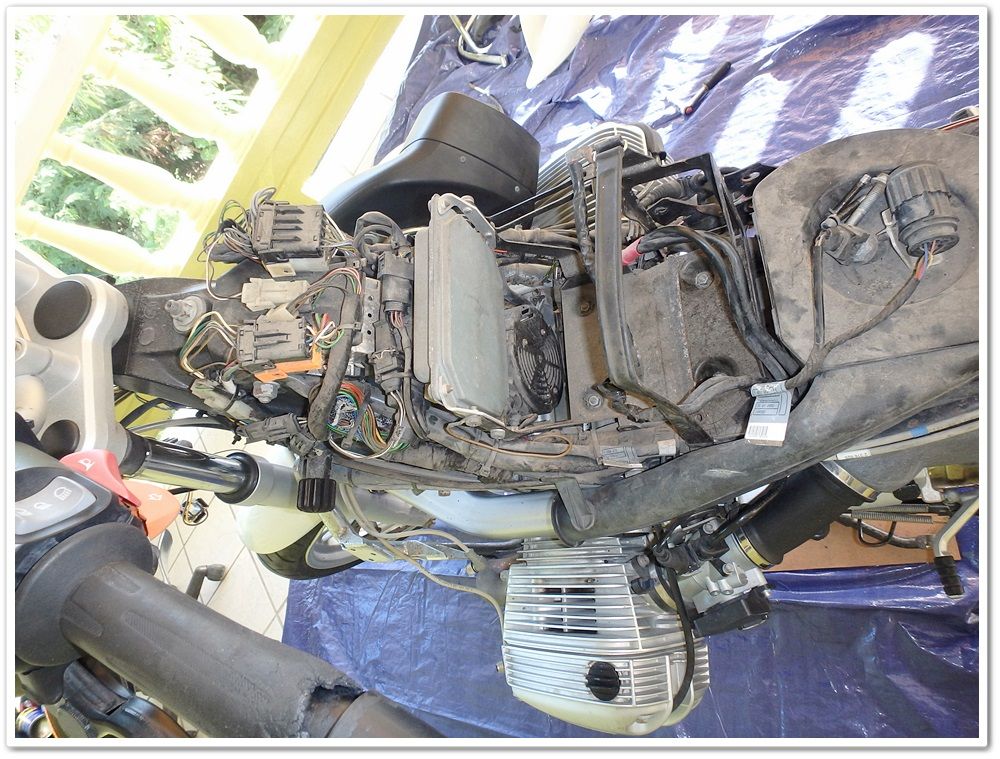 Will need a new battery and air cleaner. I will eventually be removing the sub frame as I want to paint it silver to match the engine because I think it looks better when the body work is painted black. The handgrips are shot, where can I get a new set??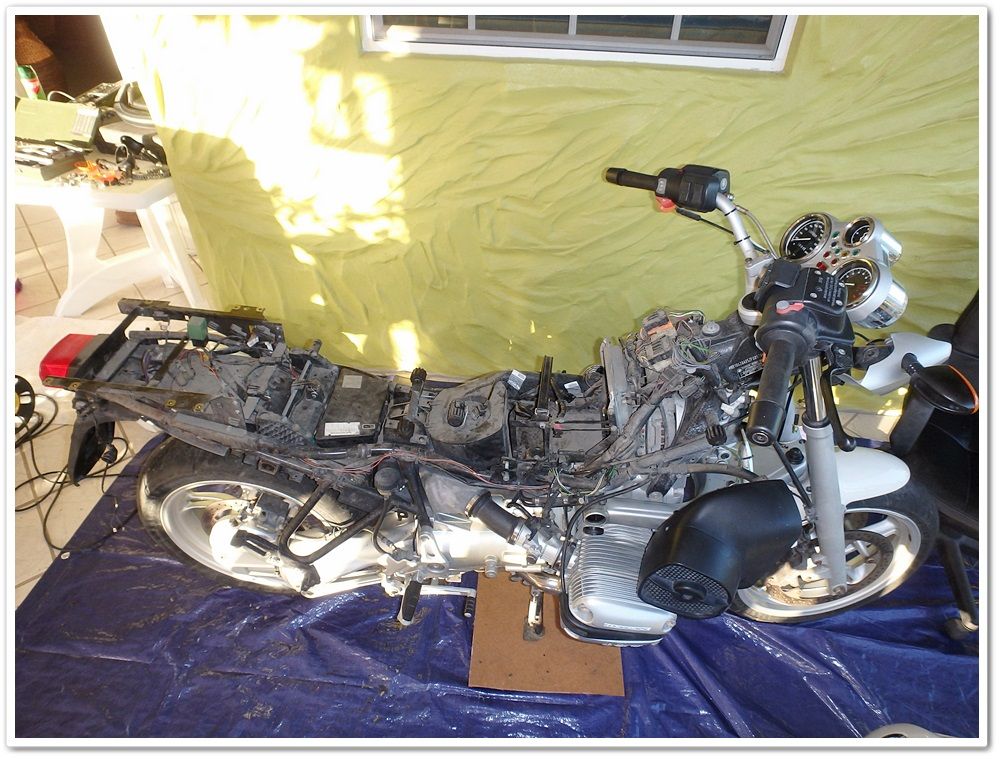 It looks so much better with the crash bars removed!! But man that oil cooler is a huge ugly wart!! I would love to move it to the front of the engine, anyone knows of a relocation kit?
Needs new tires, these are the originals. Also the rear brake pads are worn, I will change the fronts as well but they look OK.
I've taken the headlight off, I will look into getting it re-chromed as it is starting to go and looks a bit -----. Whilst I was in there under the light I found that the wiring harness was zipped tied as has been found to cause breaks in the wiring harness. I believe this is what has caused the bike to be a non runner. I hooked up a car battery via jumpers and cranked it over, sure enough no spark. But I played around with the wires where it was tied and tried again and SPARK!!! I sprayed some propellent gas from an upside down bug spray can into the air intake and the engine fired right up!! For just a few seconds obviously!!! The fuel pump looks a mess so I will check it tomorrow and see if it actually works but I will probably need to get a new one.
I removed the belt cover to check out the condition of the belt and to turn the engine over with a spanner... I had to remove the lower shock bolt as the cover would not slip past the spring.
The muffler is in reasonably good condition but is looking as though it will start to rust. Does anyone know if the outer casing (heat shield) comes off? If it does I will look into getting it re-chromed as well.
Well that's it so far, I'm really excited to own a BMW for what is I consider to be stupid money as bikes are quite expensive here in St. Lucia due to high import duties and ownership is difficult because there are no insurance companies that will comprehensively insure bikes. This makes getting a loan difficult without another form of collateral.
Third party insurance is quite cheap though.