Greetings to all. My appoligies if there is a newcomers section I have not found yet, I'm just learning my way around here. I found myself the proud owner of an 08 R1200R as of last night and I'm looking forward to spending some good time in the saddle with this lovely machine.
Here she is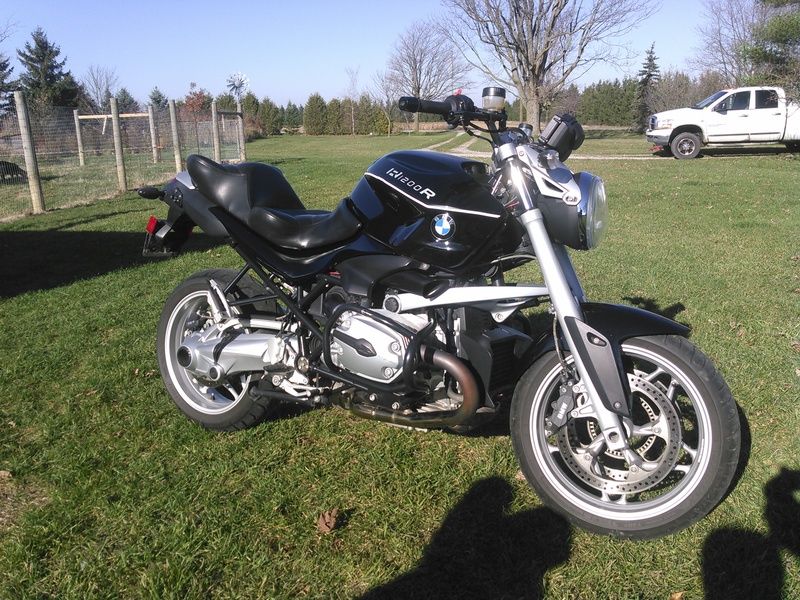 About 20,000miles on it, bought it with a couple common ailments that I will have to sort. Fuel strip and ABS both need addressed which I am hoping to look after over the winter. I'm not sure what seat that is (no label), but I'd like to get a stock seat for short rides (trade anyone for a windshield??). This seat is very comfortable, but its no points for style in my eye.
I've been a fan of the R1200R for years now and my first couple rides have not disappointed. All kinds of power! Still getting used to the feel of the shaft drive as that is a first for me, but really looking forward to enjoying this bike.